Baird Announces Office Move, Continued Growth in Lexington Market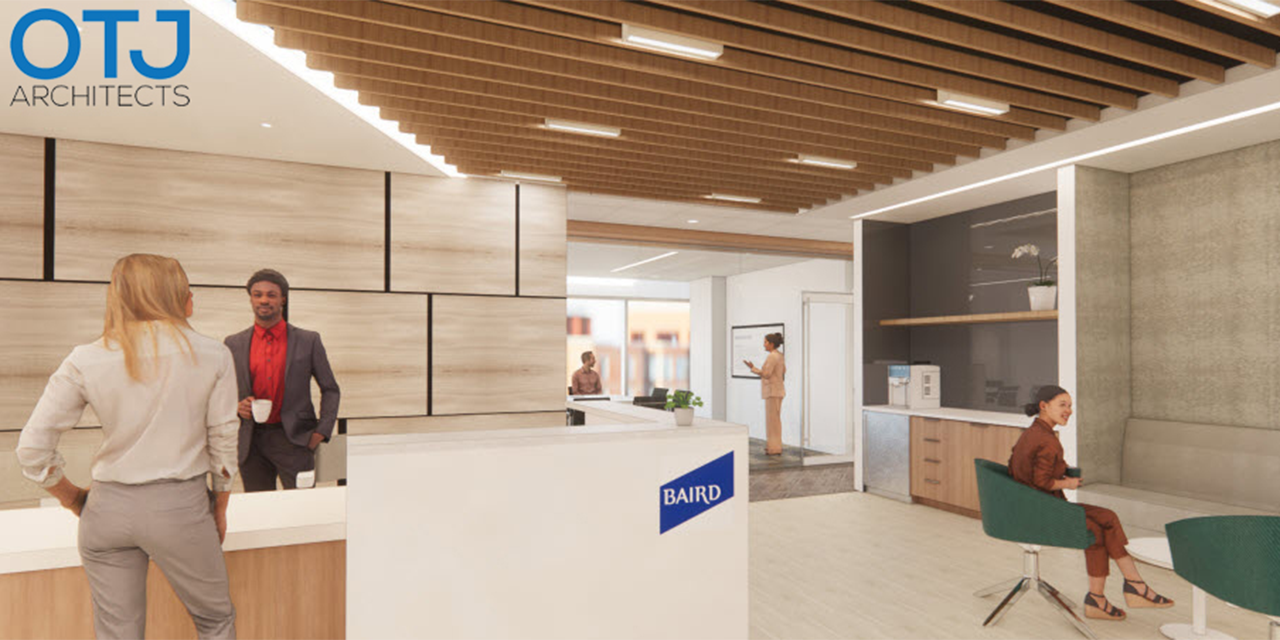 LEXINGTON – March 9, 2022 – Today, Baird, an employee-owned, international wealth management, asset management, investment banking/capital markets and private equity firm, announced plans to move its Lexington-based Private Wealth Management office into a larger space in Fall 2022.The new location is The Offices at City Center, a Webb Companies property. The address is 100 West Main Street, Suite 500, Lexington, KY 40507.
We are extremely excited to be moving to City Center, the newest office development in downtown Lexington," said Steve Grossman, Managing Director and Branch Manager in Lexington. "Baird's commitment to providing clients with the best financial advice and service has been steadfast since we started doing business over 100 years ago. We appreciate the trust the community has placed in us over the last 70 years in Lexington and look forward to the opportunity to continue serving our clients' financial needs.
"The Webb Companies is extremely excited that Baird will soon be coming to City Center as an anchor tenant," said Dudley Webb, Chairman of the Board and Co-Founder of The Webb Companies. "In addition to world-class office space, the project also features a 700-car public parking garage; ground level retail and restaurants; a 226-room full-service Marriott Hotel; a 120 suite Residence Inn Hotel and elegant private condominiums situated atop. City Center is a significant investment in Lexington, and we're very proud of it."
Baird's Lexington move is part of an ongoing series of growth announcements for the firm. In January, Baird announced that it entered into an agreement for Pittsburgh-based Hefren-Tillotson to join the firm. Established in 1948, Hefren-Tillotson has over 90 financial advisors operating from six offices in Greater Pittsburgh.
Baird, established in 1919, has more than 1,300 financial advisors in its Private Wealth Management business, serving clients coast-to-coast from over 160 locations in 33 states.
About Baird
Baird is an employee-owned, international wealth management, asset management, investment banking/capital markets, and private equity firm with offices in the United States, Europe and Asia. Established in 1919, Baird has approximately 4,600 associates serving the needs of individual, corporate, institutional and municipal clients. Baird surpassed $400 billion in client assets at the end of 2021. Committed to being a great place to work, Baird ranked No. 32 on the Fortune 100 Best Companies to Work For® list in 2021 – its 18th consecutive year on the list. Baird is the marketing name of Baird Financial Group. Baird's principal operating subsidiaries are Robert W. Baird & Co. Incorporated and Baird Trust Company in the United States and Robert W. Baird Group Ltd. in Europe. Baird also has an operating subsidiary in Asia supporting Baird's investment banking and private equity operations. For more information, please visit Baird's website at www.rwbaird.com.
For additional information, contact:
Rachel Berkowitz
Baird Public Relations
publicrelations@rwbaird.com