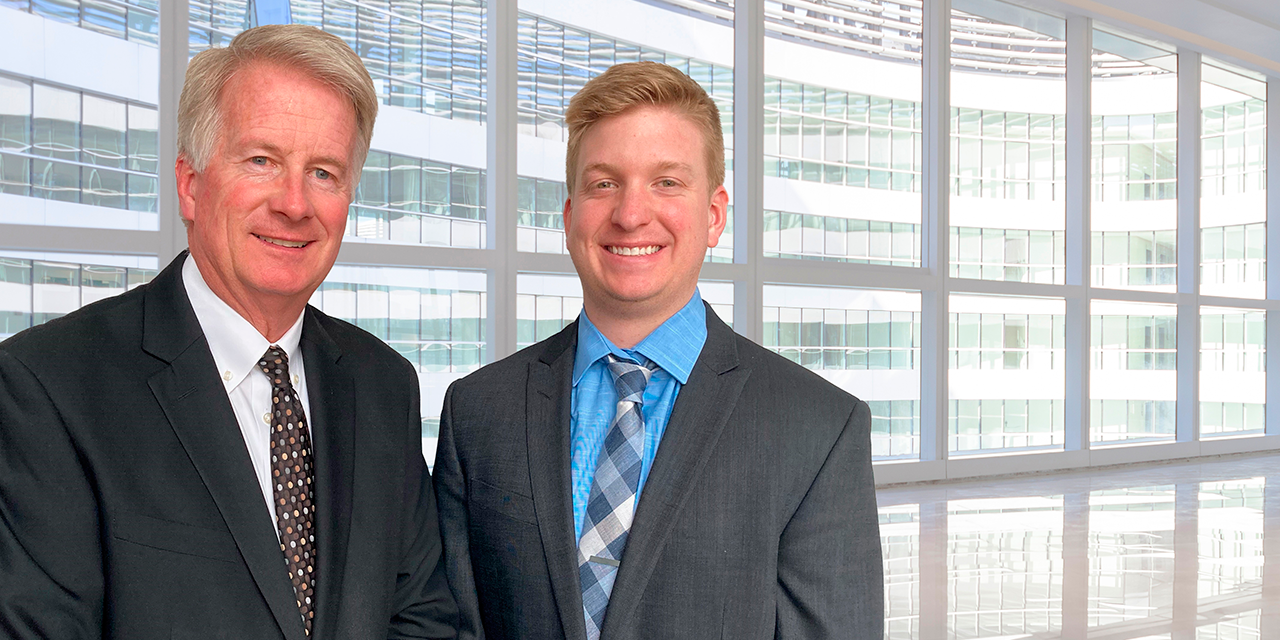 In Their Own Words: John and Toby Weinert
Toledo, Ohio
Click on the questions to read the responses in their own words.
Why were you looking to leave your old firm?

"Before coming to Baird, I had worked at smaller, close-knit firms twice in my career, and both times those firms were bought out by large Wall Street behemoths. When I thought about where I wanted to end my career and the kind of culture I wanted Toby and my clients to enjoy going forward, I knew it was time to return to my roots."

What about Baird was appealing to you?

"The flexibility really stood out. Many of the other firms we spoke with were advisory-only – the fact that Baird allows for an advisory model, a brokerage model or a little of both really made me think, 'OK, I see how this could work.'"

What were the deciding factors that led you to join Baird?

"I have friends and colleagues who joined Baird decades ago, so I had first-person knowledge of what Baird is like. The honesty, the transparency, the sense of community, the living up to your promises – it feels like a family office. That's where I've done my best work in the past, that's the atmosphere that my clients appreciate and that's what I was most looking forward to."

What were some of the things that made your transition to Baird so smooth?

"Baird's in-house transition team was phenomenal. It's funny – when we were brought over at a previous firm, they hired a third-party support team for onboarding. The difference between an outside support group and actual Baird employees who owned the system, understood all the forms and knew who to contact in the home office to get answers – it was like night and day. You can invest in that when you're a firm Baird's size – my previous firms were too big to bring in people who had that innate understanding and familiarity with the transition process."

What makes Baird truly different in the industry?

"Having worked for both big and small firms, I would say that you usually have to choose: 'Do I want the culture and comfortable atmosphere?' or 'Do I want the technology and resources?' So Baird has the resources I used at my last firm, like Thomson ONE and MoneyGuidePro – plus some we didn't, like Strategas' macro policy research and monthly webinars with in-house experts. But Baird also has culture and sense of community that I find personally gratifying."

After being at Baird for a little while, have your expectations been met?

"Absolutely. If I need to call someone with a question, I get a live person and not a recording on an 800 number. The training has been interesting too: At Baird, we were trained on the technology, the products and all the resources we had available to us. You know what we were trained on at my previous firm? Sales and prospecting. That's it. They trained us on what they needed, not what we needed.

"This is maybe the best example of what Baird is like: We've been here long enough to have experienced some annual meetings and firm culture events. The business portions of those events are all business, which is as expected, but the cultural portions – they're a little corny but they make you smile in spite of yourself. That combination really captures the essence of Baird."
The transition team was tremendous. We didn't have to worry about forms, paperwork or ACH – all we had to do was talk to our clients.