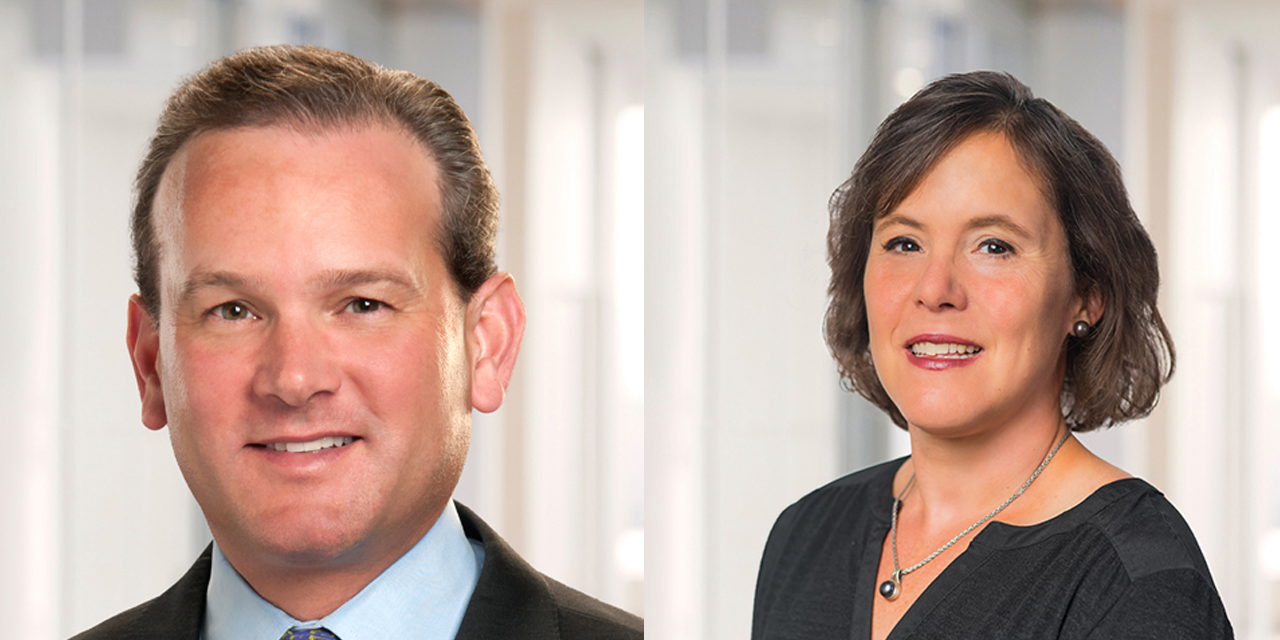 Recruiting Top-Tier Talent
A Conversation with Parker Griffith
Parker Griffith, Market Director with Baird, recently sat down with Moira Moran, Director of Experienced Advisor Recruiting, to chat about the firm's focus on recruiting top-tier talent.
Click on the questions to read the responses:
What have you seen as the biggest opportunities within the recruiting realm throughout 2022?

At Baird, we have a unique business model thanks to being employee-owned. It becomes a compelling story when recruits can wrap their minds around how they can bring their practice to the firm and become an owner of a successful, privately-held company. The financial and cultural benefits far outweigh most other options for them.

What are some qualities that attract potential recruits to Baird?

What's eye-opening for many folks coming from large institutions is that we have the platform, capabilities and resources that the large wirehouses and big banks have; we just apply those tools more intimately for our clients. Our recruits will work for great branch leaders, and our home office support and leadership deliver a fantastic experience for Financial Advisors.

Another attractive quality is our culture and our associates. Paul Purcell served as Baird's Chairman from 2006 until his passing in 2020, and he left a legacy that lives on here at Baird. Perhaps the most well-known element is his "No Asshole Rule."

In Paul's words: "An asshole is anyone who puts themselves before the client or the firm." He truly believed their presence at Baird would undermine the clients-first, collaborative culture that has helped enable great outcomes for those clients, Baird's associates and the communities we serve. I credit much of our cultural success to this humorous but powerful rule.

I also want recruits to know what a unique value proposition we offer and how it will significantly enhance their business; our private ownership is a partnership that grants the freedom to be entrepreneurial with the full support of a home office.

On top of all of this, Baird's deep commitment to the community is attractive for recruits and our associates from the top down. We are proud to support that passion for service by matching individual donations, hosting workplace giving programs, backing deserving causes through the Baird Foundation, and supporting their volunteer efforts.

How has recruiting been going this year?

Recruiting is a long game and it's not necessarily about immediate results. In many cases, it takes years to build relationships with high-quality prospects, so once there's a catalyst to move from their present firm, we've laid the groundwork to be the first call when they realize they need a change of environment.

We also welcomed nearly 90 new financial advisors to the firm through the acquisition of Hefren-Tillotson; ensuring they are onboarded thoroughly and feel supported was – and remains – one of our top priorities.

How is Baird showing its commitment to hiring diverse and next generation talent?

I could go on and on about this; in short, we are deeply focused on attracting and retaining a diverse advisory force. Equally important is the need to attract younger, more diverse clients by enhancing our product offerings and adapting our service model to those at different life stages.

Baird continues to see the importance of investing in higher education and ensuring students have access to deeper training and understanding of the financial services industry. Last year, our Private Wealth Management business established "Baird Scholars," a new program offering four-year financial scholarships to 10 University of Wisconsin-Madison School of Business students from underrepresented populations across the country. We are also deeply involved in the community, investing in groups like the Association of African American Financial Advisors.

The end goal? Baird's financial advisor makeup should be a reflection of society at large; I think we're making good strides, but we're always working to be better.

Are there any new technologies that are being implemented into the firm's recruiting efforts this year?

Many of our recruiters have adopted LinkedIn Sales Navigator, and it's successfully made initial contact with potential recruits. In today's day and age, embracing more advanced technology is crucial to every aspect of our business.

We're also launching a new version of the Baird Online app this month, and we are very excited to have that bolster our clients' experience.

What does success look like for you?

If you divide the recruiting process into small segments, the first small victory is making initial contact and getting somebody's attention through LinkedIn or cold calling.

Number two is personally getting in front of that prospect, whether it's having a cup of coffee or sharing a meal. Getting that face-to-face contact is a victory; it has to happen to start building the relationship with that potential recruit.

An even more significant victory is getting a quality recruit to Milwaukee to meet with our senior leaders. Once you get somebody to Milwaukee, you are in the game. They may not ultimately come, but the more people we expose to our exceptional leaders and our unbeatable culture, the higher the probability they will end up joining us.

When people do join, that's a cause for celebration; it's a win-win for everyone. Every financial advisor I've ever recruited eventually tells me joining Baird was the best professional decision they ever made.