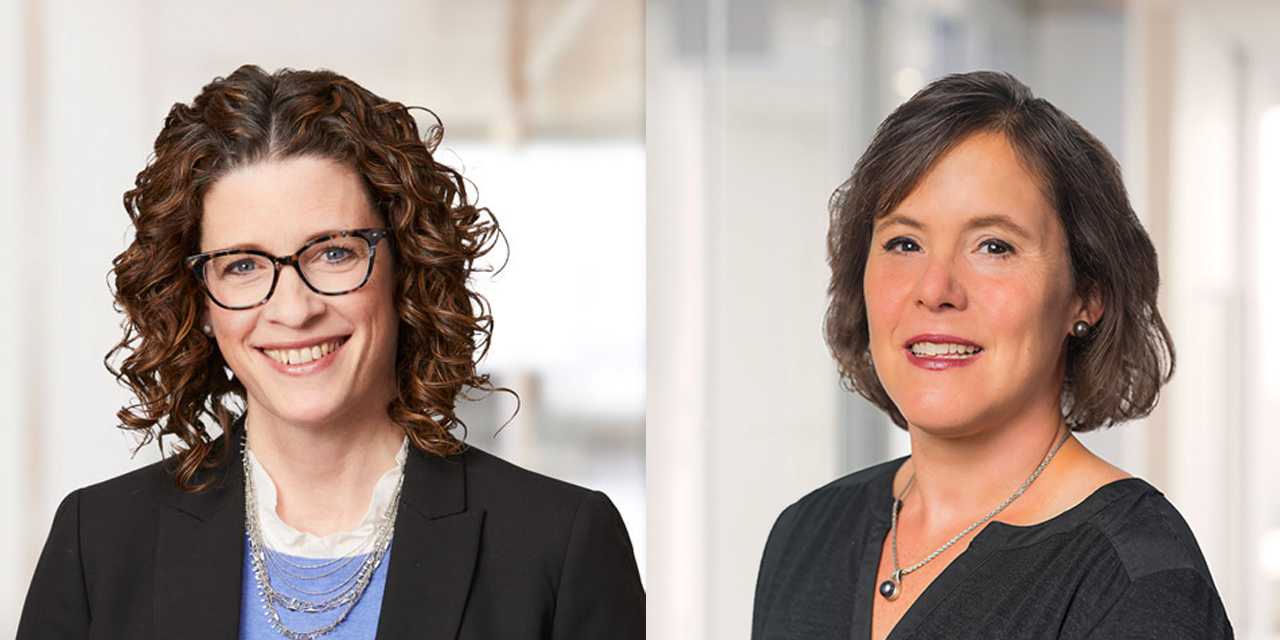 Client-first Mindset
A Conversation with Katie Costigan
Katie Costigan, Executive Market Director with Baird, recently sat down with Moira Moran, Director of Experienced Advisor Recruiting, to chat about the business's client-first mindset, and how that shows up in the way we work.
Click on the questions to read the responses in Katie's own words.
We say we are client-focused – how do you see our people go above and beyond with that mindset?

Our client-first mentality is at the forefront of everything we do. In this relationship-oriented business, you don't have to look very far to see how our advisors and teams go above and beyond for clients. There is an incredible amount of trust that our clients have in the advisors they work with, and many of them consider our advisors trusted partners.

Numerous people told me about their Baird financial advisor, "They were the first call I made when my family was going through this life-changing event." If those are the moments when clients think of us, we're doing something right.

I've heard you say that being privately held and employee-owned allows us to truly focus on what's best for our clients; how do you define that?

Being employee-owned is very much a competitive advantage for us, allowing us to focus on our clients' best interests at all times. I heard a quote recently that said, "Owners act differently." We're accountable to the shareholders, all of whom are associates, and as shareholders, we're beholden to the end client. It's really that simple.

When firms are too focused on ROI, they can be short-sighted on the investments they make. They could be thinking about short-term gain versus the long-term benefits for a client and may operate in a way that doesn't position them to put the client first always.

At Baird, we clearly and definitively start with the question, "What do our clients need?" Plain and simple, there are few other objectives that we think about on a daily basis.

It's clear how Baird invests in its people, but how are we investing in technology for our people to use?

There is a delicate balance between investing in large, strategic growth areas while also managing day to day needs of our people.

We could spend infinite dollars on technology to produce platforms that people won't use; instead, our tech strategy is clearly focused on the goals and objectives of the business. From there, we are very thoughtful about engaging with our clients and advisors to understand what they need and strategize how we can get there together.

To implement these technologies, we might partner with a third-party software expert, co-invest with a partner, or choose to build our own tool to best serve the needs of clients and associates. This "best in class" approach ensures we're creating the best version of these tools, regardless of where they come from. We don't have any pride of authorship or intent to outsource any of that exclusively.

One of the key ingredients to our success is the training, education and awareness of technology that we provide to our people so they can take advantage of the various tools we are putting forward. That gives us confidence that the considerable investments that we make in technology will impact our clients and associates meaningfully.

How does your background in human resources show up in how you approach your role?

Private Wealth Management is very much a people business built upon relationships, so the relationship management perspective of my background is something I lean on every day.

Many years of my HR career were focused on bringing out the best in people to position them at their highest and best use, triaging situations when people weren't positioned that way and handling change management.

In this fast-paced business with tons of change, especially when the market is tough, our relationships with external clients and internal partners are more valuable than ever, and something worth investing in.

Out of 12 Market Directors, only two are women; out of the five Executive Market Directors, you're the only woman; how does it feel to be a trailblazer in the space?

I'm proud of the hard work I've done to get to this point. I'm also very thankful for the many sponsors and advocates who have lifted me up along the way to recognize what I wasn't always able to see in myself.

I'm excited and enthusiastic about being that cheerleader, connector, and mentor for others. There's also a little bit of pressure. I want to help open the door for those that follow, and candidly, I don't want to screw it up. But maybe there's beauty in not knowing it all – I learn every day from the people and clients I work with, and I want to be a student in that regard for the rest of my life!