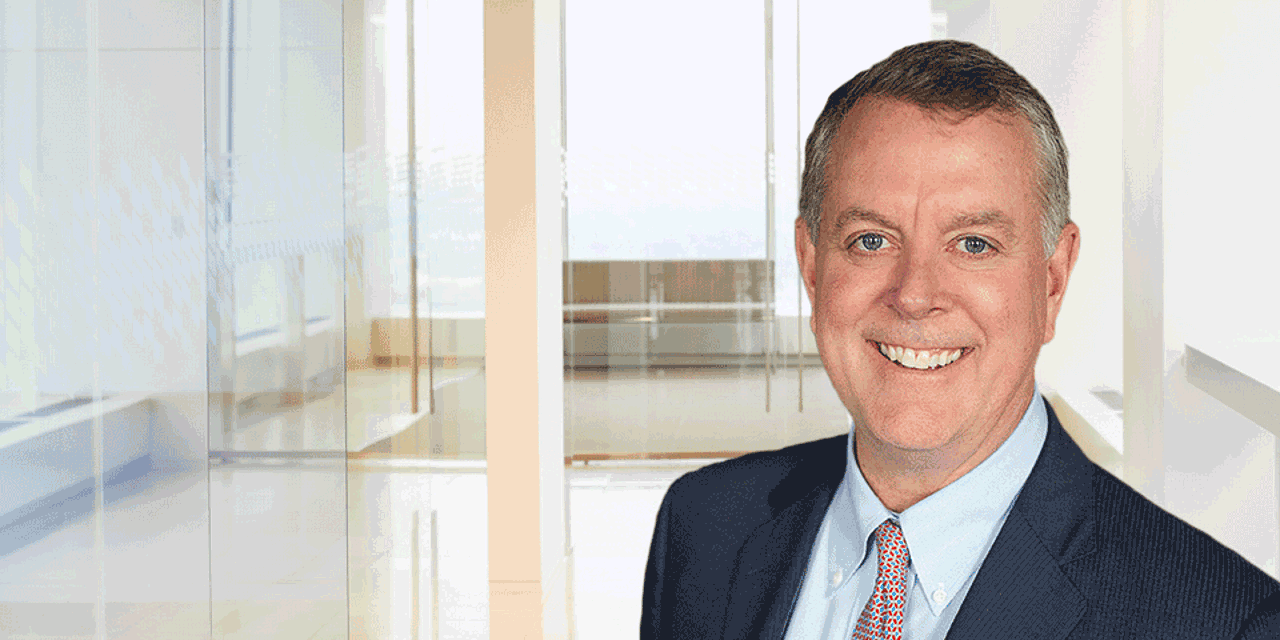 Meet Baird's Leaders
Erik Dahlberg
President of PWM
Click on the questions to read the responses in Erik's own words.
How did you first hear about Baird?

"Actually, I interviewed with Baird right out of college. I graduated from the University of Wisconsin-Eau Claire in 1983 with a bachelor's degree in business management. I knew a Financial Advisor at Baird in Janesville, and through him I got to interview with John Wood, who managed the Janesville branch and would eventually become a mentor of mine. What's funny is that John didn't hire me then – he told me to 'go do something for three years and then come back.'

"So I went to Regal Beloit Corporation, where I worked various jobs in and out of the factory and met some great people. Three years later, I went back to John, and he hired me."

What about your mentor was so impressive to you?

"Even though this was a time when brokers would work on commission, John still acted as an investment advisor and financial planner. The commission was always second to making sure his clients were well cared for. As I was building my practice, that's something I tried to bring to my clients as well."

How has your career progressed since then?

"I was learning a lot from John and the other Janesville Financial Advisors, and he gave me the opportunity to run the branch at a fairly young age. As the firm continued to grow and my own practice developed, I was asked to manage a few other branches, including the two Madison offices and one in Rockford. Finally, Mike Schroeder, our current PWM president, asked me to come run the Milwaukee market. Leaving Janesville was tough, but my family and I made the move to Milwaukee, and four years later I transitioned to Executive Director for Baird's Private Wealth Management business.

"In looking back, I can tell you that I benefited a lot in my career from being in the right place at the right time, and I met some tremendous role models at Baird. John Mabee, who was a regional director at the time, was fair, hard-working and always willing to pass on the credit – he helped me become a pretty good recruiter. Fred Kasten, who served as president of Baird during the stock market crash of 1987, was always very wise and caring. And Paul Purcell, our former Chairman and CEO who engineered our move back toward employee ownership – you could not have asked for a more inspirational leader and role model. These are all qualities I try to pass along to the next generation of advisors."

In your opinion, what unique business changes do Financial Advisors face today?

"I would say the biggest change has been the evolution of the business from a stockbroker / transactional model to what advisors are today, which is a more of a financial planner / life coach model. Business today is not as much about the actual buying and selling of stocks as it is managing the bigger picture – estate planning, tax planning, generational planning.

"I think that's been a big part of Baird's success too. While we're conservative in our financial approach, when trends within the industry align with our clients-first philosophy, we tend to end up ahead of the curve compared to competitors, whether that's holistic planning, developing advisor teams or broadening the diversity of financial advice."

You mentioned employee ownership before – why is that important for an advisor considering Baird?

"Because we're employee-owned, it's just us and our clients – there's no risk of outside shareholders coming in and influencing the business decisions we make. Our relationship with the field is a good example of that. We don't have layers of bureaucracy like other firms do – at Baird, we value that connection with the field, because our advisors' voices influence the direction of the business. It's why most of our managing directors still have clients, and the ones who don't are typically involved in key projects like recruiting or business growth that keeps them connected.

"The fact that we're also privately owned keeps the advisors and executive team rowing in the same direction. It really creates that sense of partnership."

What is the best advice you've ever received?

"'You owe it to young people to give them feedback – whether they want it or not.' When I think back over my career, there were countless times when I had a senior advisor or executive reach out and steer me in a better direction, whether as a Financial Advisor or as a person. We owe the next generation our time and attention if we're to leave this place better than we found it."
"When trends within the industry align with our clients-first philosophy, we tend to end up ahead of the curve."

Erik Dahlberg
President of PWM