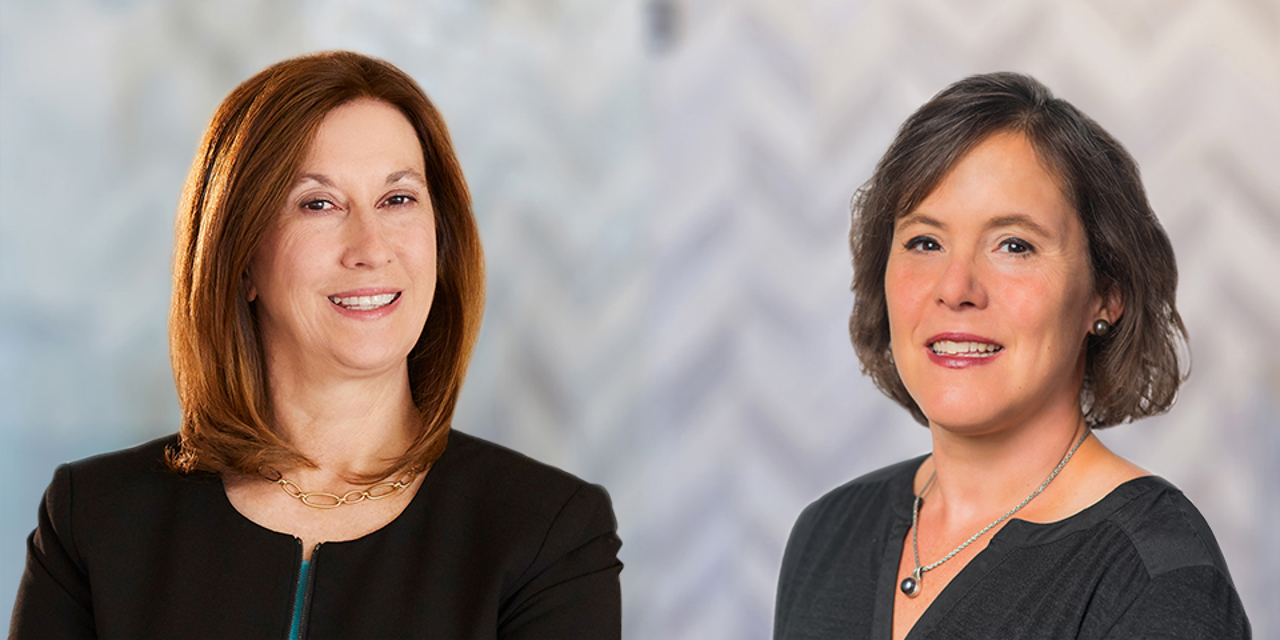 Investing in Minnesota
A Conversation with Karen Heintz
Karen Heintz, Market Director with Baird, recently sat down with Moira Moran, Director of Experienced Advisor Recruiting, to chat about the firm's success throughout the pandemic, managing technology and being employee-owned and independent. Heintz also spoke about the opportunities and challenges the pandemic has created for the financial services industry and the unique aspects of being in the Minnesota market.
Click on the questions to read the responses in Karen's own words.
Karen, what would you call out as highlights and successes for Baird's Minnesota market over the last 12 months?

Rochester is globally known as a destination for health and wellness, and Baird saw the opportunity to be part of that region's tremendous growth. With that, one of our main achievements in 2021 was opening a Rochester Private Wealth Management office in May. Also, we had 24% revenue growth across the whole Minnesota market, which is significant. From now on, we want to continue expanding in Minnesota. We currently have offices in Edina, Minnetonka, St. Paul, and Rochester. We want to continue this growth and potentially open offices in Wayzata, Stillwater, and Minneapolis.

What are some opportunities and challenges that you've faced recently?

As we continue to experience "Year Three" of the pandemic, we continue to see the deep value of ongoing technology investments that support our advisors. We are very deliberate in listening and understanding what our associates and clients are looking for in the future to best help them.

Although I'm very proud to share that Baird has almost double the national average of women Financial Advisors in our Minnesota market, we will continue to work towards more diversity—gender, racial and ethnic—across our statewide footprint. We know there's more work to be done, and we're committed to doing it.

Where do you see when it comes to shifts or changes in demand for Baird's services?

Initially, all of our employees worked from home, a technological challenge that we powered through very successfully. We cherish Baird's culture and are glad to have some people back in the office to maintain it, although the pandemic has taught us that we can still maintain strong client relationships virtually.

We hear people repeatedly say that the pandemic has accelerated changes already happening, and the same can be said for our whole industry. We didn't do as many video conferences or conference calls with clients before the pandemic. That change surprised everyone in terms of how well they work. Because it's so efficient for both parties, I believe it will be a permanent shift, although we will still see many clients face-to-face.

We also understand that some of our associates will continue working in this remote fashion well into the future, and Baird is embracing the flexibility.

How do you describe Baird and our client service model for someone who isn't familiar?

It's a mouthful, but Baird is an international wealth management, asset management, investment banking/capital markets and private equity firm. We recently celebrated our 100-year anniversary, and we have approximately 4,600 associates who serve individual, corporate, institutional and municipal clients. We are committed to being a great place to work, and I'm proud that we've been named to the Fortune 100 Best Companies to Work For® list for 18 consecutive years.

We can serve individuals and families or Fortune 500 companies. Across-the-board, we have all of those services either from our offices here or our corporate office in Milwaukee. We are a Midwestern firm, holding all those related values, but with the same global outreach of larger firms.

To sum it up, wealth management is more than just investing and planning; it's a relationship with a trusted financial partner – someone who understands their priorities and values and has a personal interest in seeing them achieve their dreams for themselves and their families. At Baird, we take this relationship personally.

What are some of Baird's defining characteristics?

Our mission is to provide the best financial advice and service to our clients and be the best place to work for our associates. Our biggest distinguishable characteristic is the fact that we are employee-owned and independently held. More than two-thirds of our employees are shareholders, making us different from public companies looking at quarterly reports and earnings. Because of this, we can take a longer view of the way we run our business and reinvest in what's best for our clients. We've concentrated for nearly 10 years on the next generation of advisers, which is needed to help us better serve our clients. We have a variety of programs such as our Foundations Program and Financial Advisor Training Program to help bring new people into the industry and train them over a period of years.

Equally important is the need to attract younger, more diverse clients by adapting our service model to those at different life stages and enhancing our product offerings.

Finally, a distinguishing characteristic about Baird is our deep emphasis on the importance of teamwork. We actually have a "no asshole rule," which is defined as "someone who puts their own interests above the client or the firm." This rule is something Steve Booth, our Chairman, President & CEO, is very passionate about because it is so important to ensuring we hire the right people and is a crucial part of creating a great work environment.

I know it's more of a national issue than just industry-specific, but have you been able to avoid what's being called the "Great Resignation?"

Thankfully, Baird's PWM business has not experienced much turnover during this year of "The Great Resignation." In fact, we're actively seeking talent in the state of Minnesota as we continue our growth plans.

As I mentioned earlier, we are working through culture shifts as we explore a more hybrid work model. We strongly believe in this flexible work environment for our associates to achieve a work-life balance.

Generally, resignations can be good for our industry, as people transition to different positions and might need help with their financial planning.

What is unique about the Midwest market?

Compared to any other firm I've worked at, Baird is unique because of Midwestern values, sensibilities and our work ethic from top-to-bottom. Being headquartered in Milwaukee and employee-owned continues to set us apart from larger firms. We have a personal interest in creating great financial outcomes for local families, individuals and the communities we share.

I hear weekly from our associates that they feel lucky to work at Baird – that's pretty special, and I don't take it for granted.

What is your general near-term outlook?

We will continue to see volatility in the market. I think that is something everyone can agree on; however, that can also provide opportunities. We will continue to serve our clients and keep Baird a wonderful place to work. Being employee-owned allows us to think long-term, have solid management and less bureaucracy, which translates to profitability. I'm very proud of our growing footprint, and I'm excited to see what 2022 and beyond holds for us.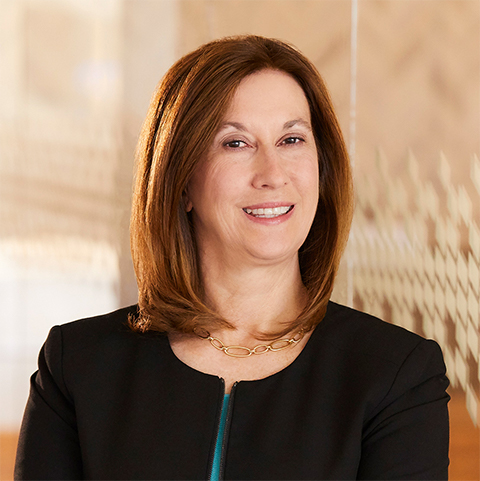 Karen Heintz, PWM Marketing Director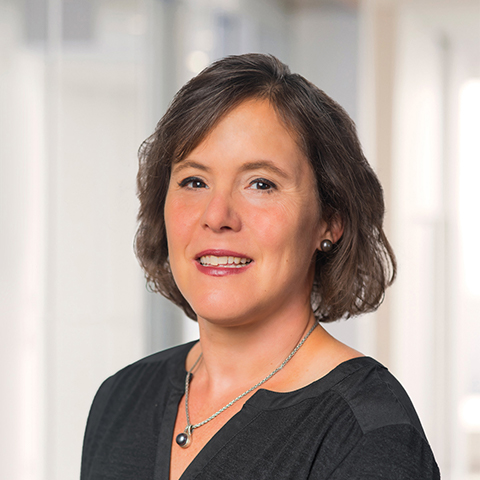 Moira Moran, Director of Experienced Advisor Recruiting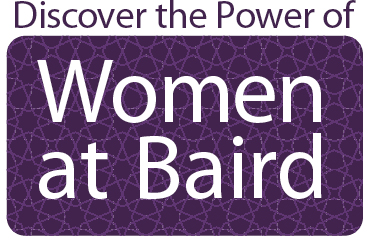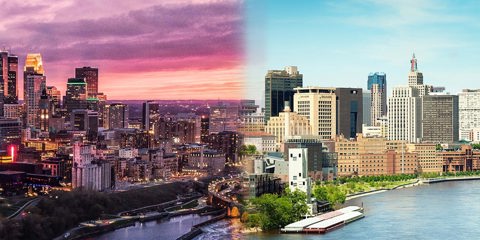 Baird Twin Cities
Baird's unique structure, industry-leading expertise and unwavering client focus give our Twin-Cities-area associates a personal interest in creating great financial outcomes for local families, individuals and the communities we share.
Learn More