Discover the Baird Difference
Wealth management is more than just picking stocks and bonds. When done right, it's a relationship between you and a trusted financial partner – someone who understands your priorities and values and has a personal interest in seeing you attain the future you want for yourself and those closest to you.
At Baird, we take that relationship personally. That's why we strive to provide you with all the advice, services and resources you need to make the best decisions for your future.
Putting you first, no matter what – that's how Baird has been doing business for more than 100 years.
What's on Your Mind?
One of the biggest challenges to managing wealth is juggling multiple priorities with multiple time horizons, knowing the decisions you make in one area of your life will impact all the others. So where should you begin? Exploring what's top of mind is a great place to start.
Financial Planning Built Around Your Life
While no two people's financial plans are ever the same, often the most pressing concerns revolve around your age and where you are in your career. This article discusses financial strategies you should be thinking about at different points in your life – and be sure check out our other planning insights.
360 Wealth & Planning on Baird Online
What is your personal net worth – right now? Are you putting enough away each month for retirement? Are your financial plans on track to meet your goals? Find the answers and more with Baird Online's 360 Wealth & Planning.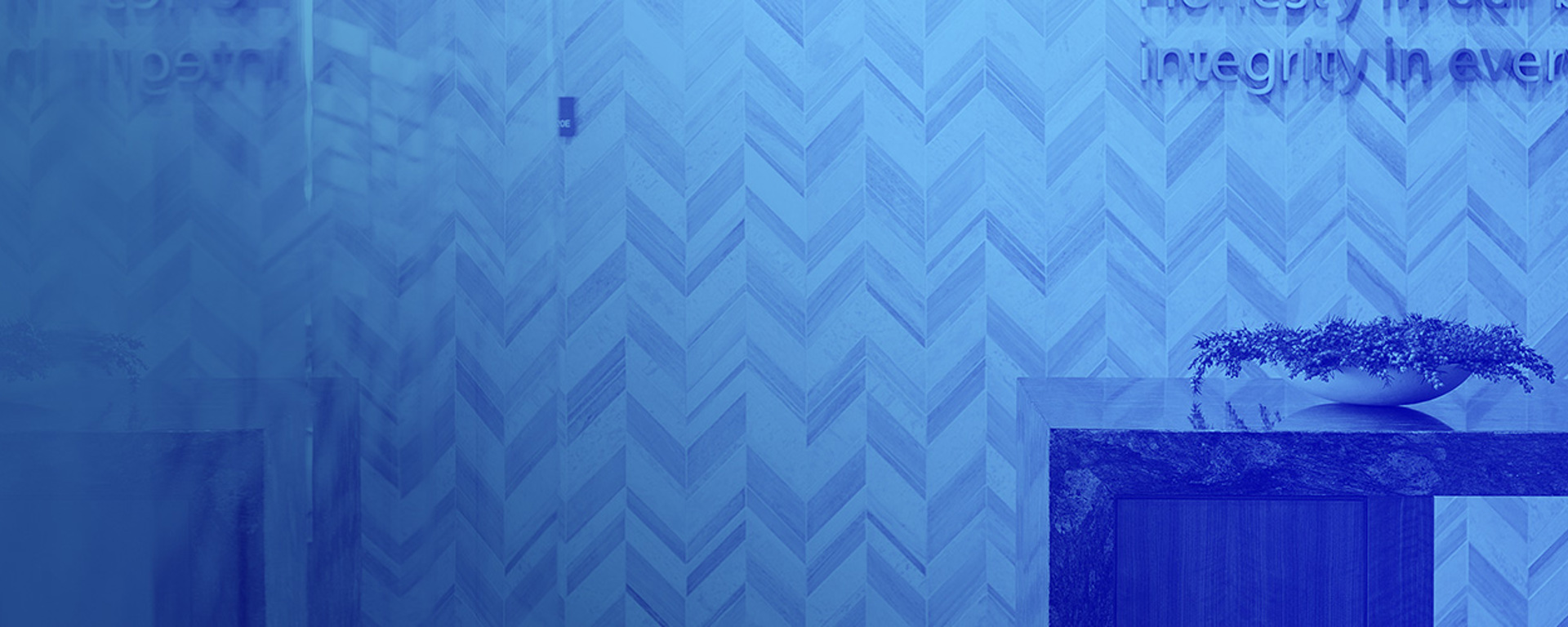 About Baird
As an independent firm owned by our associates, we have a huge stake in making sure we do things right. Baird has remained strong because we put our clients' interests first and take a long-term view, both in terms of our clients' success and in how we run our business.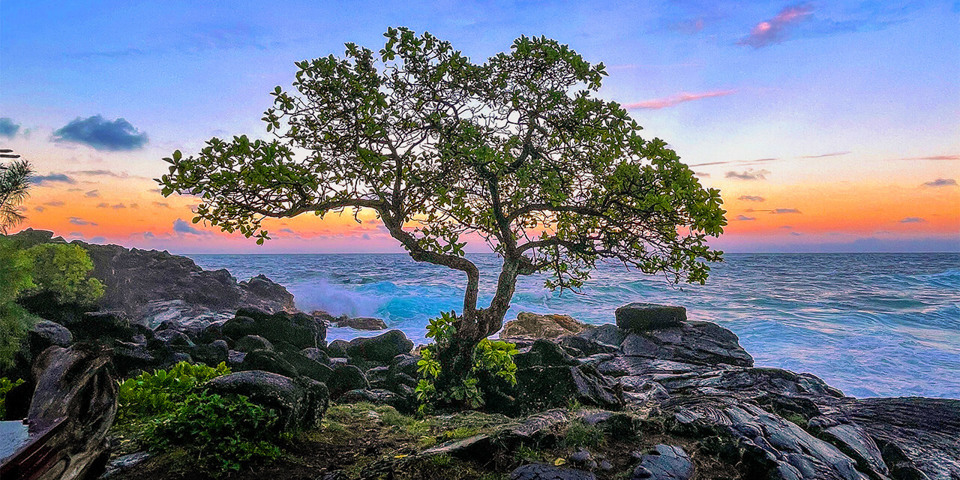 2022 Baird Annual Report
Learn more about Baird, our culture and our financial results in the 2022 Baird Annual Report.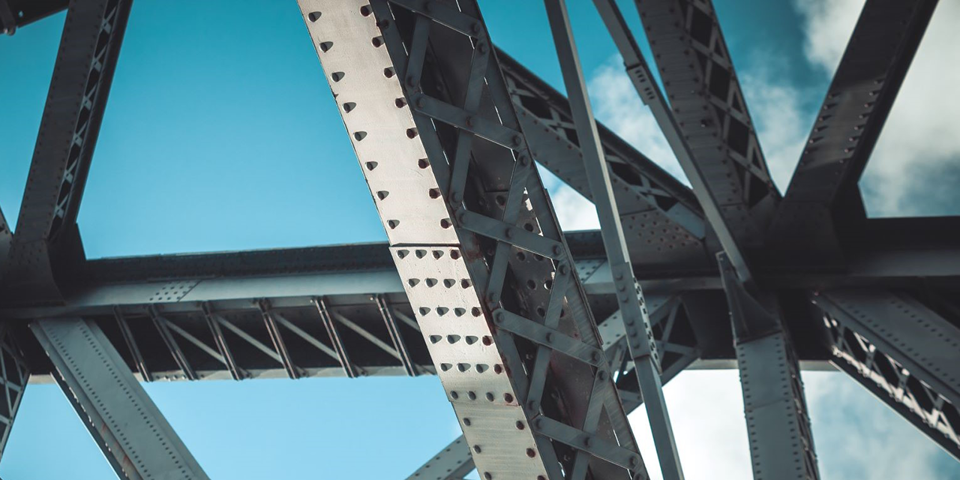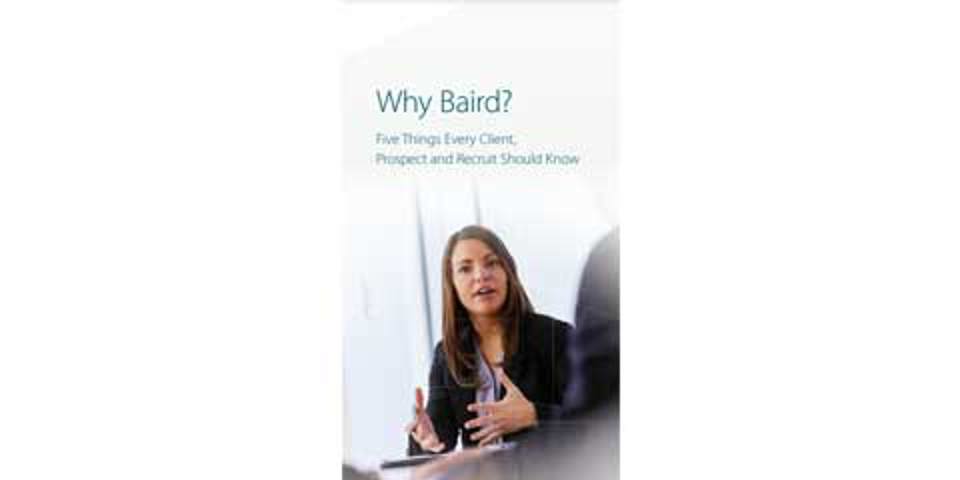 Why Baird
Five things every client, recruit, and prospect should know.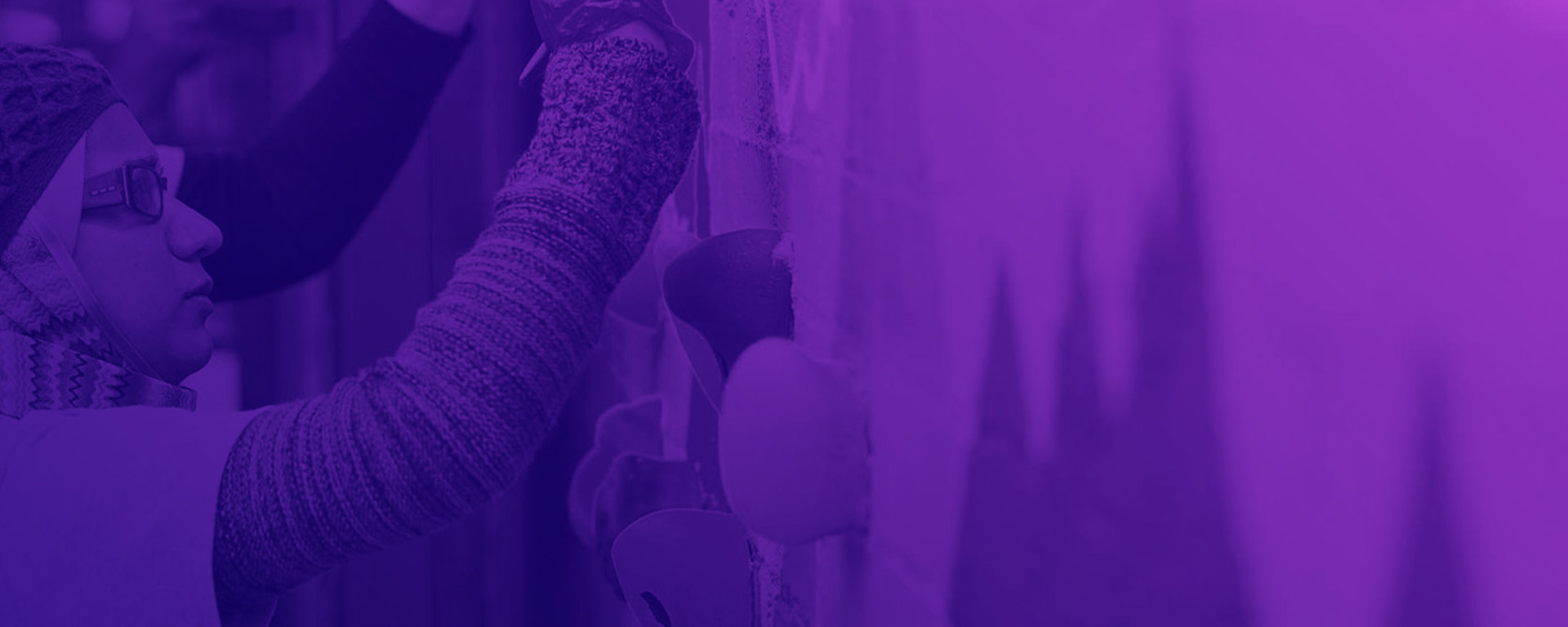 A UNIQUE CULTURE
Everything we are, do and hope to achieve at Baird is driven by a straightforward mission: To provide the best financial advice and service to our clients and be the best place to work for our associates. This means we strive to create great outcomes in your financial life by always keeping your interests first. It also means remaining committed to honesty, integrity, transparency and teamwork – ideals our firm was founded on more than 100 years ago and continue to inspire us today.
Our culture also makes us a great place to work. As one of the Fortune 100 Best Companies to Work For® since 2004, Baird attracts many of the best and brightest in the financial services industry. These talented professionals share our values, our beliefs and an owner's interest in our clients' success. So you can trust that everyone at Baird is passionate about what we do for you.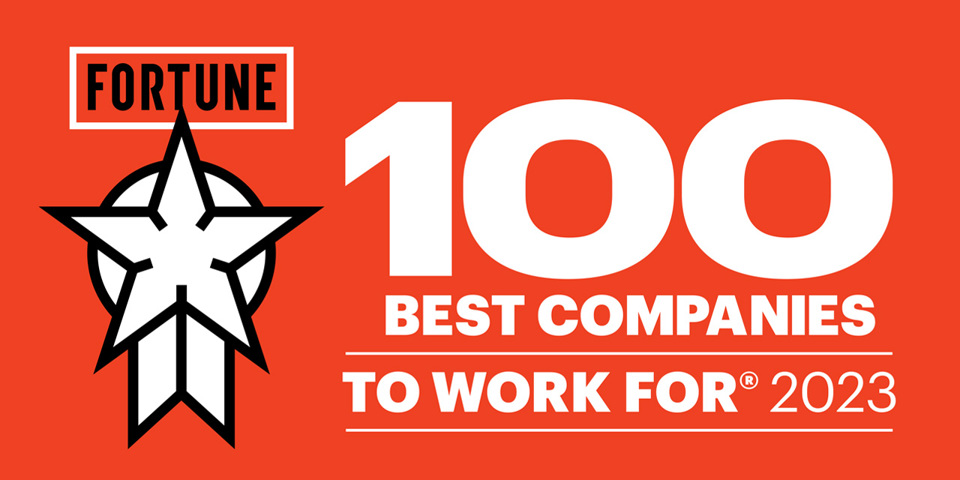 Fortune 100 Best Companies to Work For®
Baird ranked No. 23 on the 2023 list, our 20th consecutive year among the nation's best employers.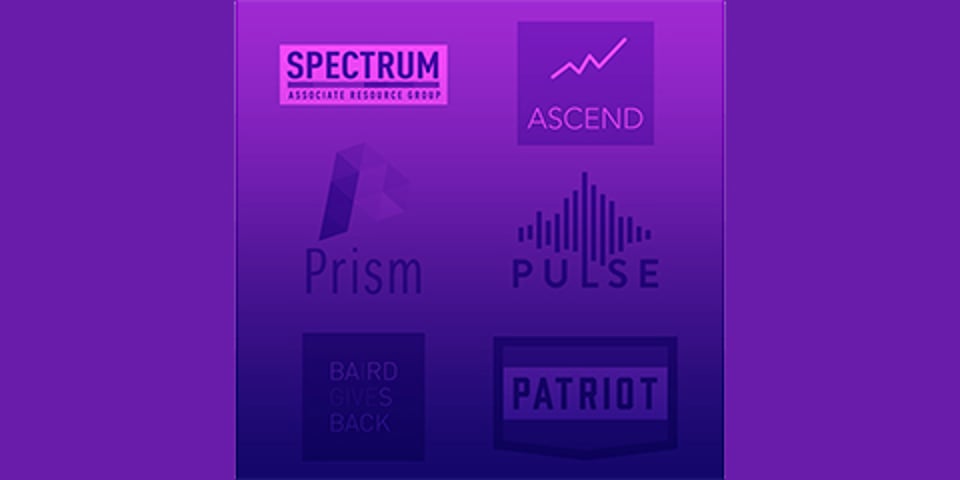 Associate Resource Groups
Led by our associates, these programs provide professional development, networking and community involvement opportunities for individuals passionate about key causes.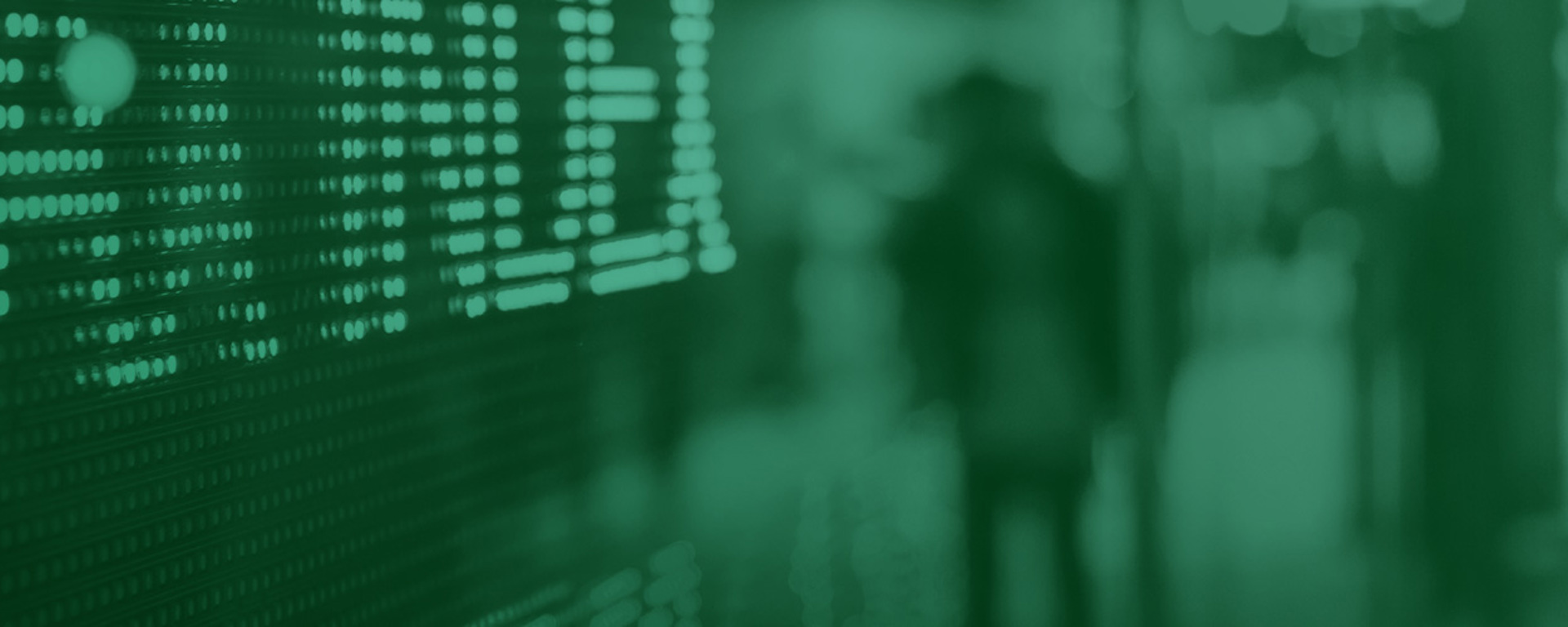 FINANCIAL STRENGTH
Baird's stock value has increased 300% over the past 10 years.2
Baird is strong, profitable and expanding capabilities to best meet our clients' needs. Because we're employee-owned, we have a personal stake in making sure we do things right. This drives the way we've structured, grown and continue to run our firm:
Five core businesses diversify our sources of revenue and broaden our capabilities for clients.
We are conservative in our use of debt and have significant unused bank commitments.
Our net capital is well in excess of regulatory requirements.
Baird offers client account protection in excess of SIPC limits through a special Lloyd's of London insurance policy.
Our inherent stability enables us to reinvest in our capabilities and resources for clients, even in down market environments.
Of course, our real strength comes from the trust and confidence our clients place in us, best exemplified by more than $255 billion1 in client assets they have entrusted to us.
Find a Financial Advisor Near You

A Baird Financial Advisor can help get you from where you are now to where you want to be: locatebaird.com