To meet the financial goals, needs, wants and wishes you've set out for yourself, all these pieces need to be working in coordination with each other. That's a role that your Baird Financial Advisor fills, but our technology makes it easier for you to keep an eye on the big picture yourself as well.
Baird Online is your secure, online portal where you can link, view and track all your financial accounts, providing you a complete picture of your net worth while managing your day-to-day finances and keeping you on track to meet your wealth management goals. And with our newly redesigned mobile app, monitoring and tracking your financial plan has never been easier.
Learn more about Baird Online or download the app today using the links below: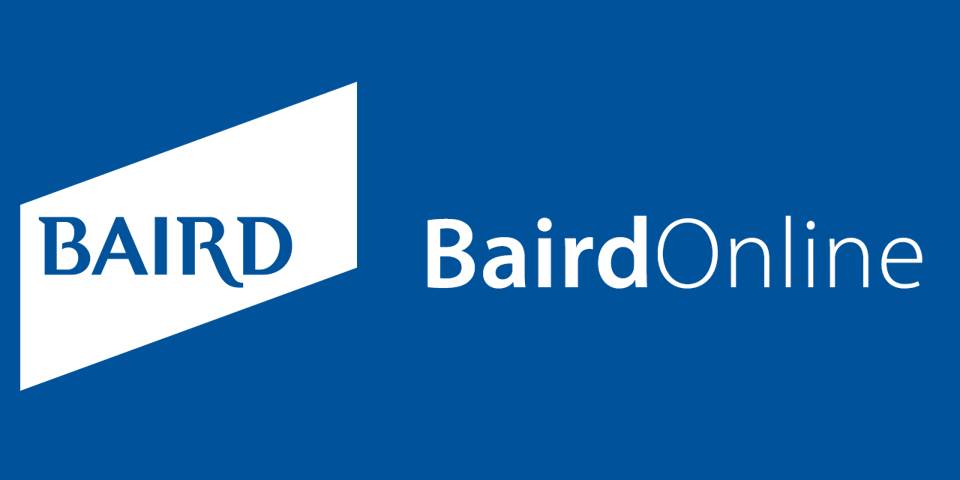 Not Enrolled in Baird Online?
360 Wealth and Baird Online
360 wealth provides a summary of all your financial accounts – banking, investments, loans, insurance and more – to give you a true 360 degree view of your finances.
Link a variety of non-Baird accounts to give you a holistic view of your financial wellness, including:
Checking/Savings
401(k)
Credit/Debit Cards
Home/Real Estate
Assets/Liabilities
View a comprehensive net worth statement
Track changes in your portfolio
Manage and view your current month budget, spending and cash flow
Once you have linked all your accounts, you can also build a budget, analyze your month-to-date spending and view your current month cash flow – all from your mobile phone.